Fundraising will continue throughout 2012 towards funding europe's first birth defect research centre at great ormond street hospital.
Gosh at the Olympics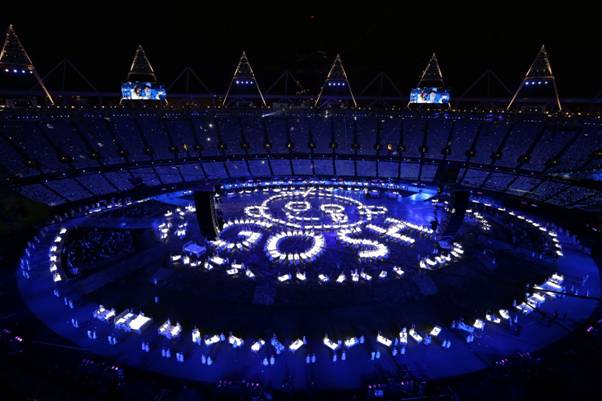 Incredible honour for Great Ormond Street Hospital at London 2012 Olympic Opening Ceremony: 27 July 2012
Some patients and hospital staff from Great Ormond Street Hospital (GOSH) were lucky enough to be involved in the London 2012 Opening Ceremony.
Jane Collins, Chief Executive said:
"We are so grateful to Danny Boyle and his incredible team for inviting the hospital to be involved in the Opening Ceremony for London 2012. "It is a wonderful honour to be part of such a historic event for London and for the whole of the country. The children, their parents and staff who took part were sworn to secrecy and it's great that we're now able to share our excitement with everyone. Thanks again Danny and good luck Team GB."
Nine patients and three members of hospital staff were involved in the opening ceremony.
For more details, please visit
www.gosh.org
---
New Packaging Launch
We recently launched our new redesigned boxes and sweet bags for Sweets of Life: Great Ormond Street Hospital and Sweets for Life: Barnardo's.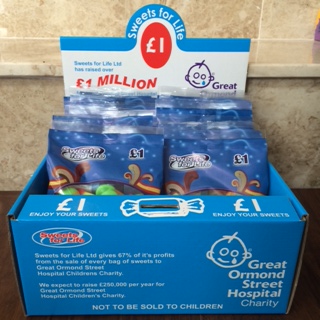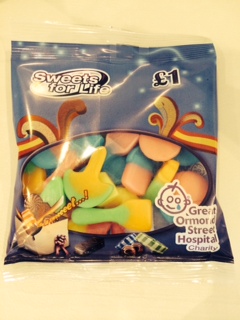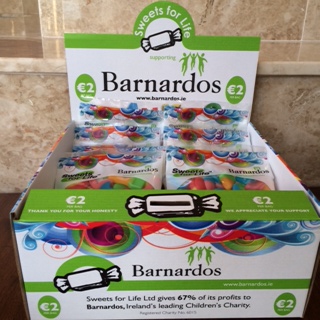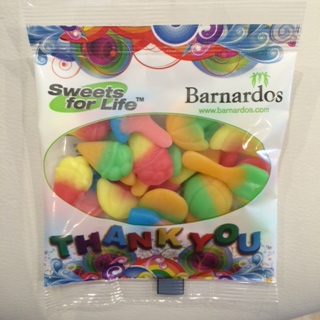 ---
Thank You
Over the last 3 years your support has helped Sweets for Life Ltd to completely fund the following projects at Great Ormond Street Hospital:
An ECG room in the New Clinical Building
Isolation Bedroom & Interview Room in the Cardiac Care Ward
Seminar Room, Ward Kitchen & Treatment Room in the Nephrology (kidney) Unit
Electron Microscope to diagnose & manage serious medical conditions in children
This really is an amazing list.
THANK YOU!!
---
FUNDRAISING FOR 2011
Throughout 2011 Sweets for Life Ltd will be donating all money raised to the Great Ormond Street Hospital "Bring Research to Life" campaign with an emphasis on the new Birth Defect Research Centre. Bring Research to Life is a campaign focused on increasing the funding available for research projects and infrastructure and advocating the vital role of research in the advancement of paediatric care.
The Birth Research Centre will:
Define the causes and revolutionise the diagnosis of inborn conditions
Advance the treatment of birth defects via innovative therapies
Improve public health and prevent birth defects in the future
The total cost for the urgently needed new Birth Research Centre is £5,000,000. This centre will be the only one of its kind in Europe, providing an urgently needed beacon of hope for the children and families across the world whose lives are affected by birth defects, offering them faster diagnosis and better specialist care.
We will give regular updates throughout the year of the money being raised.
THANK YOU FOR YOUR SUPPORT
---

raised for Great Ormond Street
Sweets for Life franchisees have helped to raise a staggering £1 million for Great Ormond Street Hospital Children's Charity.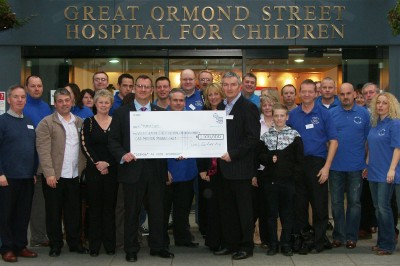 During March 2009, Cath and Mark Higham and 28 franchisees attended a £1million Celebration event at Great Ormond Street. Everyone met at the hospital and had a glass of wine and light refreshments whilst the Chief Executive gave a speech. Everyone then had their photos taken with the £1million cheque.
Sweets for Life Ltd has been raising much-needed funds for the charity since 2003, through the sales of our £1 bags of sweets.
"This is a fantastic amount to have raised for a really worthy cause and we are all delighted to have been a part of it. We would like to thank everyone who has supported us in any way." - Mark and Cath Higham, Directors, Sweets for Life Ltd.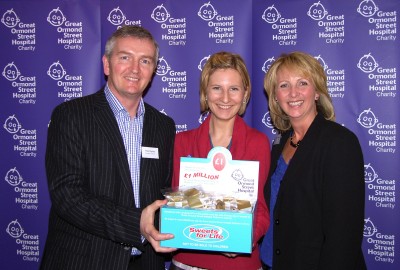 With the money raised, Sweets for Life Ltd have helped fund vital equipment and rooms throughout the hospital; including an ECG room, Patient's single bedroom and much more.
Stephanie Gaydon, Corporate Account Executive from Great Ormond Street Hospital Children's Charity says:

&nbsp "Sweets for Life Ltd. have been fantastic fundraisers, raising a phenomenal amount for the charity. We're hugely grateful for all their support, which has helped to fund much-needed medical equipment and resources."


&copy 2007 Great Ormond Street Hospital Children's Charity. Registered charity no. 235825