Barnardo's Northern Ireland: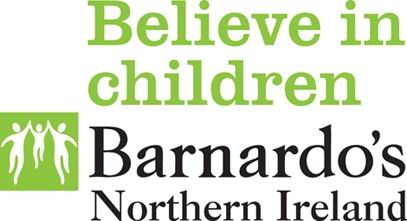 Barnardo's is the UK's largest children's charity. In Northern Ireland Barnardo's is at the heart of local communities – providing over 40 local services to support vulnerable and disadvantaged children, young people and their families.

Barnardo's range of work includes counselling, fostering and respite care. Barnardo's offers support to children with disabilities, children who have been bereaved, young carers, young people at risk of offending, ethnic minority families, and families where there is domestic violence, addiction or mental health issues.

For more information visit www.barnardos.org.uk/northernireland.


Barnardo's - Believe in Children
&copy Barnardo's 2010 Barnardo's is a charity (216250 SC037605) and a company limited by guarantee (61625 England - see the governing document).